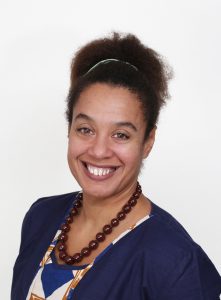 Land Economist & Global Program lead
Welcome to the international portfolio of work offered to you by Diane A Dumashie, to help you to frame those difficult conversations, coordinate and deliver your strategic projects that have a clear social, economic livelihoods agenda linked to land.
Renowned as a client lead, Diane is an adaptive multi—skilled land economist specialising in negotiating and delivering complex, multi stakeholder projects.
She is focused, dynamic, independent and inspirational in the way she helps clients to hold difficult conversations and is adept at enabling, facilitating and bringing people and resources together to achieve organisational objectives.
Stakeholder smart her project delivery seeks a customer focused approach to broker collaborative working between key partners to achieve shared objectives. She leads and innovates to manage change, energises and resolves complex issues in the areas of land management, land administration, gender rights, land and coastal property regeneration to deliver successful outcomes.
As a professional with a Royal chartered status, operating in the land economy her aim is to improve people's livelihoods. Diane has helped government's donor agency private sector professionals working across the commonwealth countries this is evidenced by key areas of specialism...
"My origins lie in land economics and principles of good governance working for the public and private sector; specifically, across the Commonwealth."
Facilitate, Mediate, Negotiate