Land Governance, Institutions and Land Management
Land governance is about the policies, processes and institutions by which land, property and natural resources are managed. This includes decisions on access to land; land rights; land use; land development.
The Institutional framework aims to manage the people to land relationships in a holistic transparent and user friendly way. This should be designed for achieving the objectives determined in the legal framework and for administrating the regulatory set up for the benefit of society, business and citizens. This involves building the institutions of all actors including: Government at central and local levels, professionals, academics, community members.
Diane's expertise draws upon numerous rapid assessment study visits and project leads.
Project example: Building Land Administration institutions/ Ghana.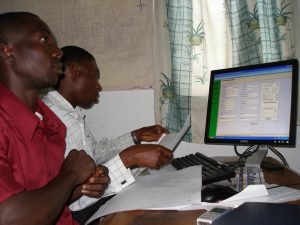 Appointed the Country Director leading the Ghana Land Commission technical and leadership Program, designed and facilitated an innovative approach to train the senior executive team including 200 of the top management level of senior officers during a 6 month program.
The organisation benefited by understanding how to secure continuous development, improvement, efficiency and success of the department as a whole through effective leadership, budget management, strategic direction, planning management and governance
Working for public sector agencies and Donor bodies on short term and long term projects.
Operating and working in African nation states, addressing land related challenges including: micro business and economic livelihoods, plurality of land systems (customary authorities), tenure insecurity especially for women, ineffective public sector service delivery, inadequate coordination of actors to deliver housing land and site serviced plots, insufficient allocation of land markets budgetary resources, and centralisation of land administration.
The donor agency programs for clients including COMESA, WB, UN Habitat have all benefited by my enabling skills that provided a means for them to navigate the historical evolution through a wide range of pf pre- colonial and post-colonial administrative frameworks
Ii PICTURE- traditional authority Missing?
Project example: Global Land Tools Network (GLTN/ UN Habitat) the Gender Evaluation criteria Matrix.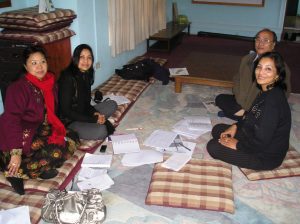 Identifying gender implications in land matters and Gender responsive land governance policies; performing risk and impact assessments that examine the land uses of both women and men and consult and engage with grassroots groups in Brazil and Nepal. Monitoring and technical assistance field missions to grassroots communities on customary rights in Ghana, Cutting edge development that generated innovative advocacy strategies to influence policy decision making at national and local levels taking it forward to use social media outlets.
The building of this innovative land tool from conception to the full scale development of a globally recognised evaluation land tools, has enabled the institutional capacity to be increased for grassroots communities – it has been transferred from being seen as a core woman in the pro poor land dev activity to being mainstreamed into all aspects of GLTN work and importantly into strategic influencers in national land policy institution in a country context e.g Uganda, Zambia, Nepal DRC.
Project example: Continent wide Network Development Strategy to inception,
transferable skilled to set up innovative an influential African continental wide professional networks (Africa Regional network / International Federation of Surveyors).
The network attracted members from 12 African countries, training over 150 land professionals. Diane's signature participatory capacity development style enabled the African Surveying profession to consider how to cope with their professional and social responsibilities and over an 8 year period enabled the surveying profession to deal with this in terms of contribution to achieving the Sustainable Development Goals with targets specifically related to land and societal development, combined with leadership skill development and mentoring.
Projects include: needs assessments, rapid land and economic market appraisals, construction/ building materials supply chains, building land professional institutions, and government lands commissions, gender equality and tenure security. And/ or assistance to field missions to grassroots' communities on customary rights (Ghana), land use planning (Brazil), national land reform (Nepal). Implementing Stakeholder mapping & analysis and questionnaire development.
Project example: COMESA innovative construction methodologies for affordable housing.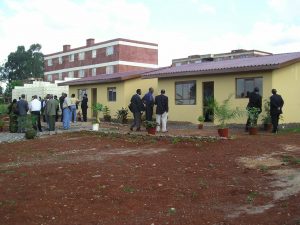 Developing and devising Strategy frameworks across east and south African countries and Regions, undertaking appraisal missions and collating data from teams, Government Ministry agency liaisons and subsequent analytical provided for Donor agency.
The recommendations including monitoring frameworks and key indicators for institutional responsibilities leading to the basis upon which policy could be developed to influence how building supply chains could become affordable for the poor sector of society.
Effective land policy with appropriate implementation can ensure inclusivity for SME, women and youth and the sustainability of livelihoods. Including, Public service delivery sectors in Africa (Housing and school classrooms), Strategy and framework assessments for Low cost technologies for building materials, Economic and development planning.
Project example: Private sector investment and infrastructure development initiatives to boost economic productivity and competitiveness.
Dorset, UK Delivered economic development strategy to maximise current employment regeneration land opportunities, engaging and working with strategic partners across Dorset to submit a competitive tender to Central government, writing government reviewed business case. The result secured a successful bid for Enterprise Zone status at a key employment site providing financial assistant to new and incoming employers thus Increasing economic development activity and employment opportunities in local authority area.
The land rights of the poor, women and other marginalised members of society have been undermined and their tenure rights are often insecure. Advocacy roles on numerous platforms/ EGM's and UN Habitat Advisory Board. Core group lead to innovate how to develop effective land tool.
Project GEC
Over a period of 10 years involved became a key core member providing significant innovations to the tool development as it moved from concept to piloting by grassroots development workshops, evolutionary design towards a Matrix, collaboration mediums including E forums, technical assistance during grassroots piloting, developing trainers of trainers workshops and Internet based learning (E Forums and Training modules)
The innovation benefit contributed how to design participatory workshops (e.g introduced the market place style) and trainers of trainers workshops.
Water rights and Policies, Policy reviews on Government proposed bills (Marine and ICZM) and policy initiatives (rural land, affordable housing)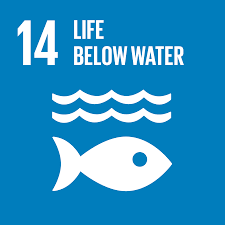 Summary Technical expertise in:
Land management understanding and promoting investment into land use management and land protection for enhanced livelihood options
Technical assistance and training
Evaluation and monitoring
Working with land administration organisations to build capacity in leadership and management
Urban planning for employment land development
Supported government policy making
Land reform interventions through strengthen policy specifically to implementation that promotes securing gender equal land tenure
Focusing on pathways in land administration to identify interconnectivity for increasing economic livelihoods
Expert Group Meetings including: Gender, Pubic Private Partnership, Affordable Housing, Coastal economy, rural land, PPP, Best practice research and analysis across a range: Land, Environment, conservation.